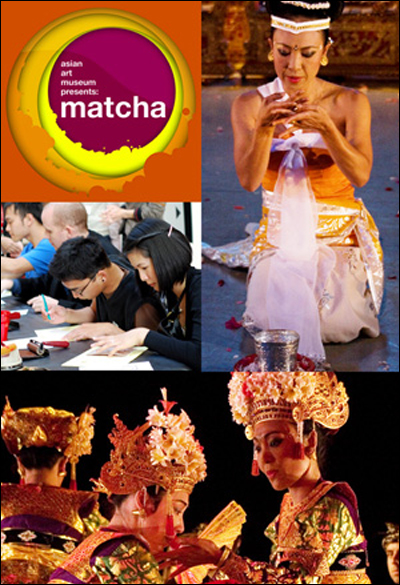 The Asian Art Museum is tossing another popular mixer on the evening of Thursday, February 24th, in downtown San Francisco.
Cultural enthusiasts will not only be able to mingle with high-profile guests in the Art community-at-large, but have also the rare golden opportunity to catch a sneak preview of an exquisite upcoming exhibition:
Bali: Art, Ritual & Performance
The dazzling soiree will feature dances - the kind that focused on refined stylized motions of daily life in Bali - which were a gift to visiting deities during seasonal festivals.
In addition, there will be - enchanting music by the Gadung Kasturi ensemble, exquisite costumes, and fanciful displays - similar to those offered up to Divine guests and village audiences in ancient times.
The hosts are also inviting attendees to craft their own sacred offerings out of palm leaves, as they sip over cocktails, and nibble on scrumptious finger-foods!
Bali has long held a special place in the Western imagination, not only for its reputation as a tropical paradise, but for its artistic culture.
The - "Bali: Art, Ritual, Performance" - brings the art and artists of this unique Indonesian island to the Bay area - so that locals and tourists alike may experience firsthand its culture, beliefs, and practices.
The 131 artworks on view (many borrowed from international collections and never before seen in the U.S.) range from simple - yet deftly woven images of the rice Goddess - to elaborately carved and gilded chairs.
There will be puppetry, gamelan performances, masked dances - and so-much-more - to provide a museum experience as mesmerizing as Bali itself.
The Asian Art Museum is the exclusive venue for this exhibition.
See 'ya there!
INFO & TICKETS
http://www.asianart.org/matcha.com