Looks like the San Francisco Giants are revving up the locals to a fever pitch right out-of-the starting gate!
For instance, when Matt McCain and Buster Posey strode into the Bull pit to warm-up last night, a roar went up from the teaming masses (who hung on their seats awaiting every precise play) as the much-anticipated match against the Oakland A's commenced without delay.
The mere mention of their coveted status as the - "World Championship Giants" - caused a wild raucous response in the stands!
Uh-huh!
And, as the ball players dashed out onto the field, the decibal level was so high at one point, that coaches and umpires were unable hear themselves think (let alone chat each other up on the field).
Ticket holders were not content to just lounge back and snack on tasty munchies on the sidelines, either.
No Sir!
San Franciscans took every golden opportunity to jump to their feet - punch the air with their fists in excitement - and cheer their heroes on.
Even die-hard fans wonder, though, if it is realistically possible for the Giants to best themselves this season, in view of their spectacular performance in their Championship Season a few short months ago!
The players are hip to their draw, too, and inclined to whip the fans into a frenzy whenever possible.
For example, at one juncture - sport's keen enthusiasts went beserk - when Lou Seal (obviously begging for applause) danced around the infield with the dazzling championship belt in hand.
Signs of things to come?
By the end of the evening, the crowd was rewarded - too - with a Giants 4-3 victory over the A's in the first of a three-game exhibition series that promises to be vastly competitive (and exciting to take in).
I'm betting they snap up all three games with as they leave the celebrated A's in the dust!
"Winners," to paraphrase Charlie Sheen!
By the way, inside sources are speculating that Brandon Belt will be taking on the heady role of first baseman on "Opening Day".
What say U?
See 'ya there!
http://www.thetattler.biz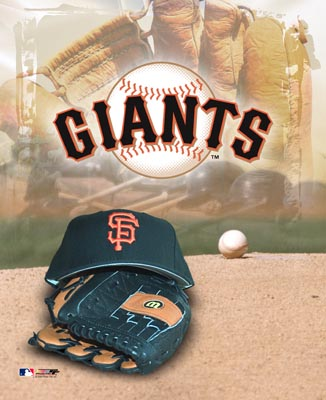 Souvenirs already flying off the shelves!