For weeks before the Royal Wedding - the media pulled out all-the-stops - in a bold-faced effort to scoop up all the delicious details surrounding the scuttlebutt on Kate Middleton's Wedding Gown!

Unfortunately, wild horses couldn't drag the top-secret details out of Royal insiders, so the curious were forced to speculate right up until the 11th hour!

Now, word out of Queen Elizabeth's camp is that the Royal Wedding frock will be on display in full public view at Buckingham Palace, July 23rd to October 3rd (2011).

For a hefty fee, no doubt!

Meanwhile - for some inexplicable reason - the Royal Couple have yet to relax into a suitable love nest in Jolly Old England across the pond.

The Queen's handlers have confirmed that Prince William & his lovely bride Kate will take up temporary residence in a modest apartment at Kensington Palace until suitable digs are given the nod of approval.

Kensington - was not only Prince William's former childhood stomping ground - but also the tony Estate where his much-admired mother -Lady Diana - remained in residence until she passed to spirit in 1997.

Meanwhile, the young Royals remain ever-popular.

A jaunt to the horses races the other day triggered a blitz of photo ops for the paparazzi which caught the frenzied focus of major news outlets around the globe.

The fairy tale romance continues to captivate!

News at 11!



http://www.thetattler.biz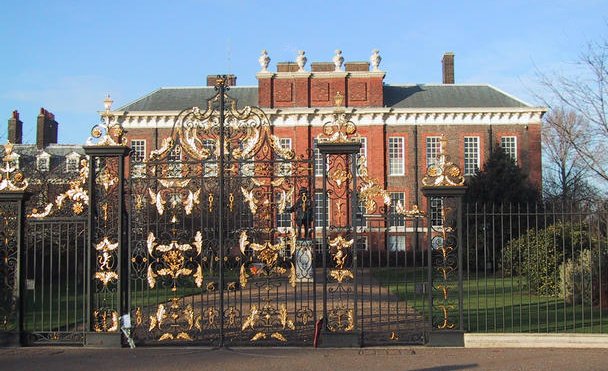 Kensington Palace to shelter young Royals from media storm!